Spring Woodwinds and Guitars
On April 21, 2017, New School Jazz faculty guitarist-composer-arranger Richard Boukas co-produced an ambitious contemporary chamber music program with Mannes faculty-guitarist Michael Newman: SPRING WOODWINDS and GUITARS. The performers were woodwind and guitar students from both schools, Richard Boukas and the Newman-Oltman Guitar Duo.

SPRING WOODWINDS AND GUITARS was curated by Boukas and Newman in two halves, respectively:

BRAZILIAN (Boukas, Guinga, Gnattali)      
EUROPEAN / North & South AMERICA (Ibert, Piazzola, De Falla, Glass)

Below are VIDEOS and PHOTOS from the first half of the concert. The intention is for it to become an annual event. For more info on the repertoire performed CONTACT RICHARD.

VIEW the COMPLETE PLAYLIST of SIX VIDEOS or CLICK ON SINGLE VIDEOS BELOW.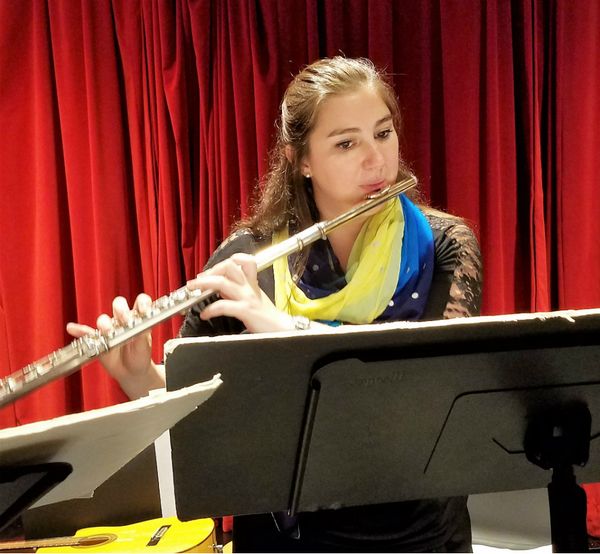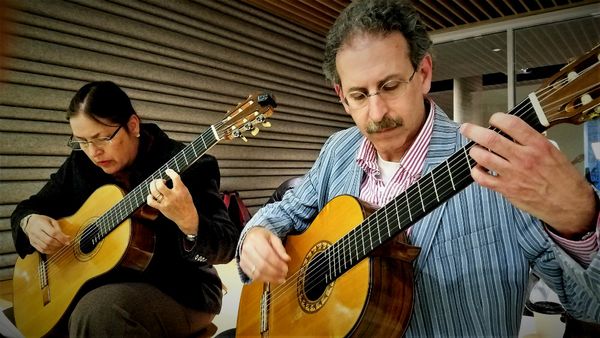 All compositions and arrangements are by Richard Boukas except where indicated.
Diálogos Duo / Maracatuque